Many of our members are able and willing to help identify and remove a swarm at little to no charge. Below you can learn more about identifying bees, wasps, and bumblebees. 
Gather as much information as possible, including:
Picture(s) of the swarm
Location (as specific as willing, but at least city)
Last time you saw them and length of time that they have been there
Prefered contact information and best time to contact
You can fill out the form below OR for a faster response, reach out to one of the listed beekeepers below directly.
It is difficult at times to determine the difference between honeybees, bumblebees, wasps, and hornets.
Almanac.com has a great website that explains many of the differences. 
A swarm is very easy to identify as it thousands of bees swarming or hanging onto a branch/post/etc. When a swarm is identified, it is best to reach out right away so that a beekeeper can help relocate them to a safe and desirable location. 
Don't panic if you identify a swarm, they are usually docile and have full bellies.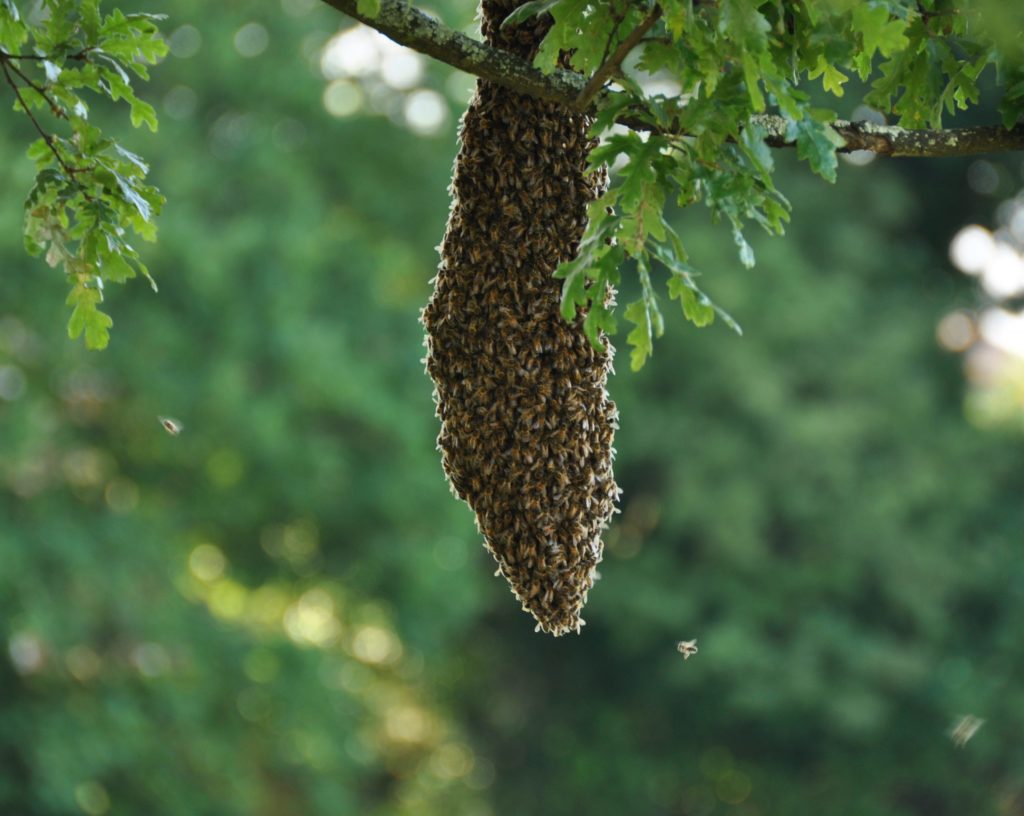 Bumblebees are usually very docile bees, but if they build a nest near a place where you or your family frequent they can become defensive. Bumblebees are usually very fuzzy and bigger than honeybees. 
The University of Wisconsin Madison has a great website regarding bumblebees (https://wisconsinbumblebees.entomology.wisc.edu). At the bottom of their website they have contact information for people who have a nest near Madison that they absolutely need to remove.