Official website of the Dane County Beekeeping Association
Visit our Google Group to subscribe to our emails and learn more about our future meetings and ask questions.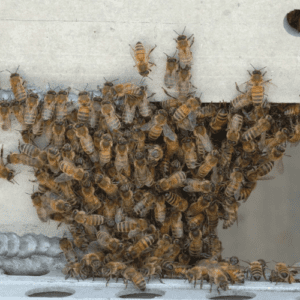 Many of our members offer honeybee swarm removal at little to no charge depending on the complexity. Fill out this form to have someone reach out to you if you think you have a swarm.
A group of dedicated beekeepers in the Dane County Area
This group is an informal and welcoming community of local beekeepers. Meetings usually take place once a month on the first Tuesday of every month.